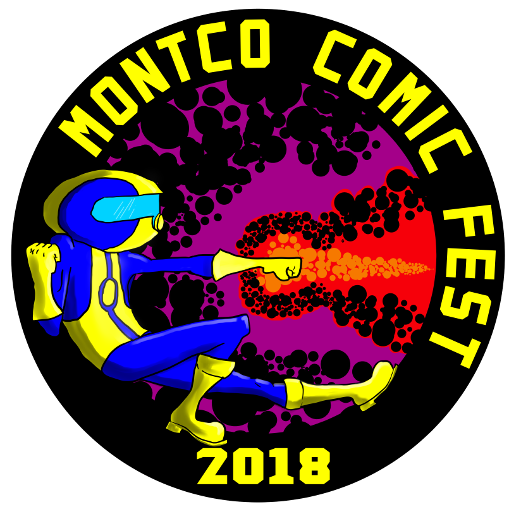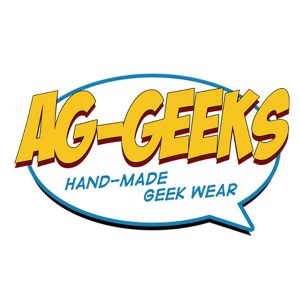 AGgeeks specializes in handmade, one of a kind geekwear for men and woman. They create products that allows people to embrace their inner geek and not afraid to express themselves.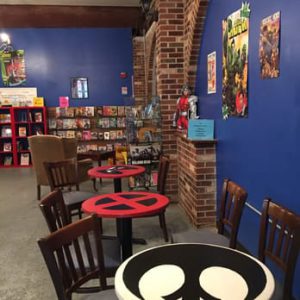 Amalgam Comics & Coffeehouse is a comic book store and full service coffee shop & bakery located in the Kensington section of North Philadelphia. Amalgam Comics & Coffeehouse is a celebration of geek culture. A place for comic book fans, hardcore gamers, movie addicts, television connoisseurs, and zombie apocalypse survivalists to meet, and with their powers combined, make a positive impact on geek culture and the world beyond. A safe haven for all of geekdom!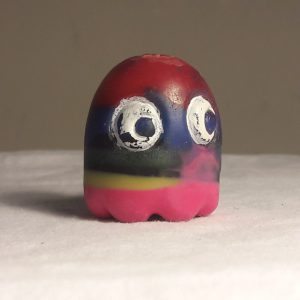 Dorian Bachman is a toymaker and illustrator working from Reading PA. You can find his work @artdozer on Instagram and Facebook, and at www.artdozer.com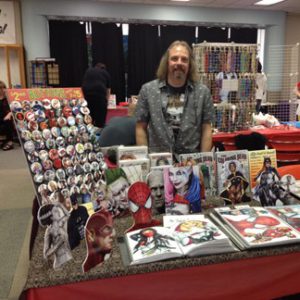 David Bancroft is an artist based outside Philadelphia in Collegeville Pa. For the past ten years, Dave has been involved in the comic convention circuit and has done work for various independent books. Some of his current credits include: The Unsettled, "The Coloring Dead" coloring book, Mary Monster and Serial Squad. He has been a full time working artist in the commercial and graphic art industry since 1986. Dave's commercial work ranges from logo design and illustrations, to signs and billboards, to trade show displays and vehicle wraps.
For more info on commissions or original art go to www.dmbillustrations.com or www.comicartfans.com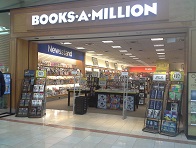 Books-A-Million is located in the Coventry Mall in Pottstown. We carry a large variety of products for your book and gift needs. Stop in and say "Hi" and be sure to shop our website at www.booksamillion.com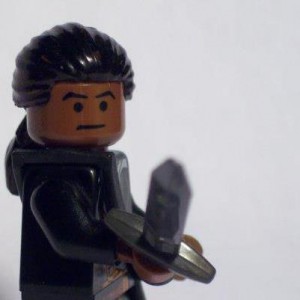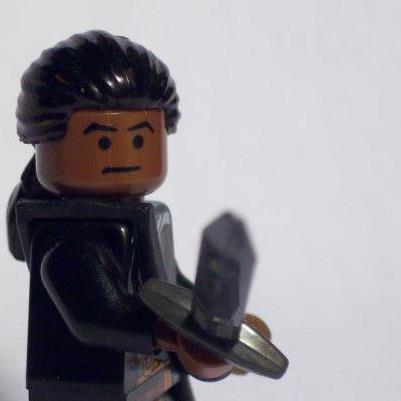 Keville Bowen is an Animation major with two web comics "Kamau: Quest of the Son" and "Clash at Veliko Tarnovo". You can look at his comics and art at kebiru.deviantart.com. He also teaches both stop motion and comic book art in the Delco Library system.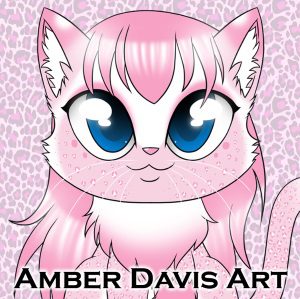 Amber Davis is an illustrator from Philadelphia, PA. When she's not drawing, she is making all kinds of crafts for people of all ages to enjoy. Amber enjoys anime and video games and it shines in her work. Feel free to check her out, www.AmberDavisArt.com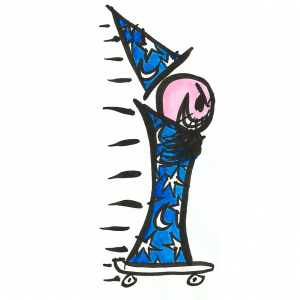 Andrew Davis writes and draws under the name "Samantha Peartree, age 5". He plays accordion and makes 8-bit music under the name "sloopygoop". Does this guy ever use his real name?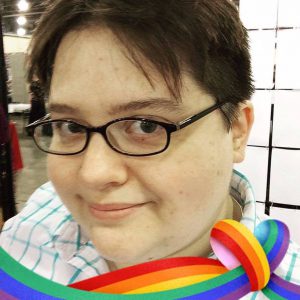 Peter Dawes is a USA Today bestselling author of dark and historical fantasy, local to the Philadelphia, PA area. The wordsmith behind the Vampire Flynn and Deathspell series, Peter has also contributed to the story cycle Red Phone Box, published by Ghostwoods Books, and the anthology Nocturnal Embers, published by Crimson Melodies Publishing. He is also a member of the LGBTQ+ community, an active participant in the Philadelphia writing community, and volunteers as a municipal liaison for National Novel Writing Month.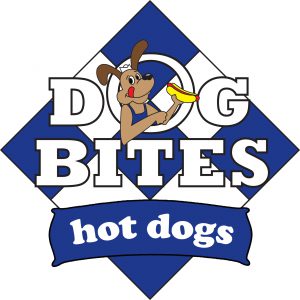 Dog Bites Hot Dogs proudly serves all beef Hebrew National Hot Dogs, grilled, not boiled. We have all the traditional toppings along with kraut, hoagie spread, chili, cheese, and japeleno peppers. Along with hot dogs we have nachos covered with cheese, chili, and onions, or walking tacos, which are fritos chips with the same fixings as the nachos. We also serve fresh squeezed lemonade, a delicious drink to go with a perfect grilled hot dog. Visit them at https://www.facebook.com/DogBitesHotDogs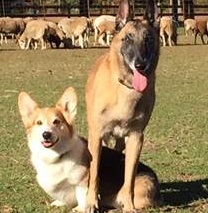 The Double D Dog Team and their handler, April Apostoli, have been making pet-assisted therapy visits for around 25 years. Because of their loving, outgoing natures, they have been invited to senior facilities, childrens hospitals, schools for regular and special needs children and colleges, as well as three different children reading to dogs programs.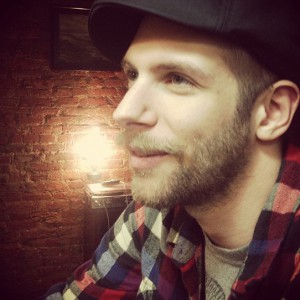 Alex Eckman-Lawn is a Philadelphia born illustrator who lives in the gutter and sleeps in the sewer. His work has appeared in comic books, on album covers, book covers, T-shirts, and posters. He is currently hard at work trying to burn his name into the ground and pull the sun out of the sky.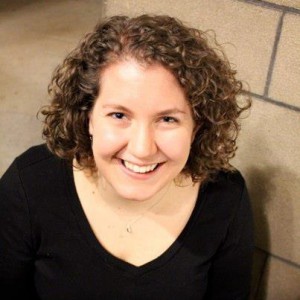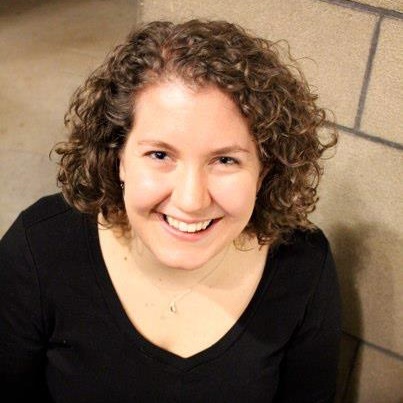 Julie Anne Evans is a Teaching Artist with interests in Process Drama, Inclusive Theatre, and Arts Integrated Education. She is a graduate of the University of Pittsburgh, where she earned a BA in Theatre Arts and Children's Literature. She has been a Teaching Artist for Pittsburgh Public Schools, Univ. of People's Light and Theater Company, School District of Philadelphia, and the Girl Scouts of Eastern PA.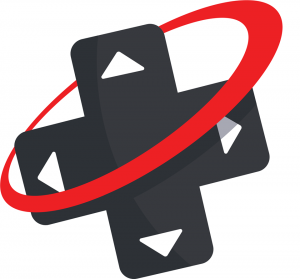 Gamer's Heaven is an open space for all genre of gamers, otakus, geeks and more. Whether you want to battle your way through a paper dungeon, lose yourself in a virtual world, or sit back with loved ones and watch a movie, we have everything you need all in one place for people of all ages.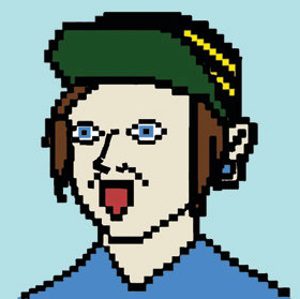 Kate Glasheen has been a creator, artist, and contributor for several critically acclaimed books. Published works include Top Shelf's upcoming A Radical Shift of Gravity, Adventure Time (BOOM Studios), Hybrid Bastards! (Archaia Entertainment), The Sakai Project (Dark Horse Comics), several entries in to the Graphic Canon series (Seven Stories Press), Resist! (Françoise Mouly, Nadja Speigleman, and Desert Island), as well as her own passion project, the Kickstarter funded Bandage: A Diary of Sorts.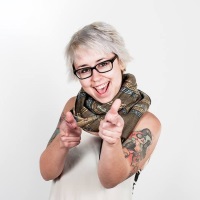 Melanie Green is an up and coming artist in Philadelphia. She uses her powers for comics, a little bit of evil, and more comics. Check out her work on Instagram: @meldar16 or Facebook at Facebook.com/meldar16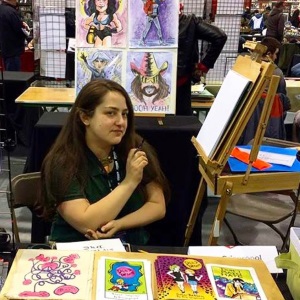 Dre Grigoropol is a cartoonist, writer, blogger and teacher. Dre has studied at Moore College of Art and Design and the University of the Arts and is currently a freelance and teaching artist. She also has a passion for attending and hosting community art events. Find out more about her work at dretime.net and on Instagram.com/dretime.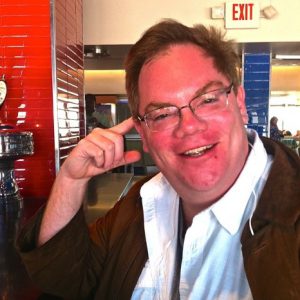 Dr. Hal Halbert currently serves as an Associate Professor of English at Montgomery County Community College. A graduate of the College of William and Mary (BA English, Government) and Lehigh University (MA, PhD English), he has taught at West Virginia University, Lehigh University, Cabrini College, and Valley Forge Military College. An avid reader of comics, he co-hosted The Stack Podcast on comic books and popular culture for its entire run, and he currently leads a monthly comic book discussion at Uncanny Comics in Plymouth Meeting Mall. He can be reached via his web site at halhalbert.com.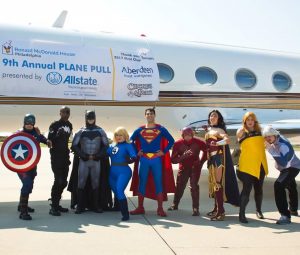 The Heroes Alliance has enabled local cosplayers to give back to their community through their love of costuming. Members of the group attend public events, visit children's hospitals and support a variety of charitable causes by bringing kids (and kids-at-heart) an authentic superhero experience.The Heroes Alliance is always recruiting new members, including photographers and out-of-costume helpers. To find out more about the Heroes Alliance mission, please visit www.heroesalliance.org or facebook.com/heroesalliance.org.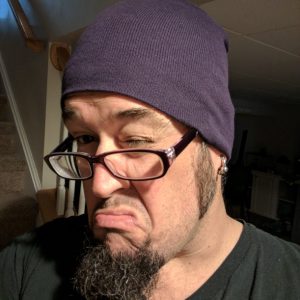 Sinclair Klugarsh, like most people in the arts, isn't quite right. He has designed concert posters of Faith No More, The Sonics, Mudhoney, and The Melvins, illustrated covers for comics & books, drawn comic stories, created the widely ignored comic strip Emcee Square, was a television Horror Host, and is currently working for Upper Deck & Marvel Entertainment. He's kinda tall, kinda hairy, and very tired. Check his art out at Behance.net/klugart and @klugart on Twitter and Instagram.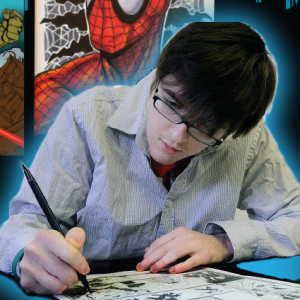 Philip McNulty started his comics career while illustrating Spider-Man on the back of an uncolored page from a coloring book. A graduate of Stockton University in 2010, McNulty has been bringing his 90's comics influenced style into such outlets like Marvel's X-Men, William Shatner's Man O War, and Kevin Smith's SModCo. Cartoon show. Quite simply, Philip McNulty is an illustrator, animator, and comic book geek. All of his work is available on animatedphil.weebly.com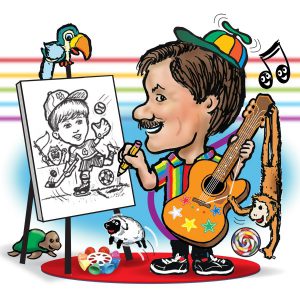 David C. Perry worked for many years as an art director, graphic designer and illustrator before becoming a full-time children's entertainer. Under the banner of "Mr. David's Drawings. Songs & Silliness," he now performs comical concerts, does caricature portraits, and leads cartooning workshops (like this one!) Learn more at www.MrDavid.com.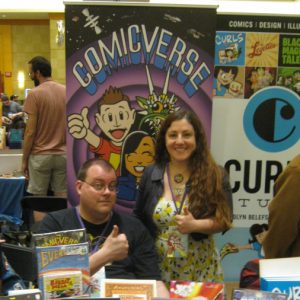 Steve Peters has been self-publishing under his imprint, Awakening Comics, for 20 years. Of the several series he's worked on, Awakening Comics, Chemistry, and The Comicverse, have won industry awards. His current project, The Comicverse, is a collaboration with writer Bianca Alu-Marr and is a sci-fi comedy about a comic book shop in outer space.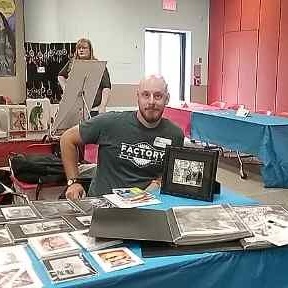 Josh Toritto is an artist who has received his education through the Perkins Center of the Arts. As he finds most modern cartoons and portraits to be somewhat lacking in the simplicity or humor that their predecessors possessed, Joshua's overall style and feel to each piece, in a sense, serves as a means of remedying this, yet still exhibit a unique, rawer look about them. Joshua hopes that be creating such artwork, he fills all who look upon it with a simple joy and nostalgia for art of yesteryear.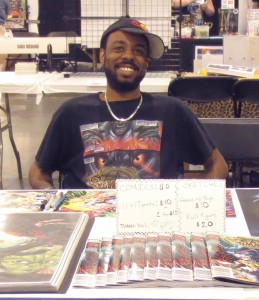 Chris Williams is a comic artist, writer and creator. After earning his BS in Animation & Media Arts in 2008 from the Art Institute of Philadelphia, Chris has sold many illustrations, logos, graphic art and commissioned work locally and internationally. Aside from having his work appear on the entertainment site, Moviepilot.com some of his notable accomplishments include the cover art for the periodical magazine "Knights of The Dinner Table" #201, as well as promotional art for award-winning photographer, Nick Saglimbeni and his slickforcegirl.com site. Chris is currently working on his creator owned comic series, "SUMMONS" and an upcoming Native American themed comic called Tribal Force. You can view Chris' work at www.cdubbart.com.
All Guest Appearances, Panels and Workshops, and times are subject to change or cancellation.