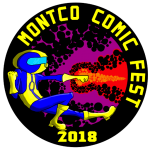 MontCo Comic Fest 2018 is in the works! Be sure to check back here for updates on what will be our third annual event, and follow us on Twitter at @MontCoComicFest. So far, we know that we'll be having this event sometime in the Spring of 2018.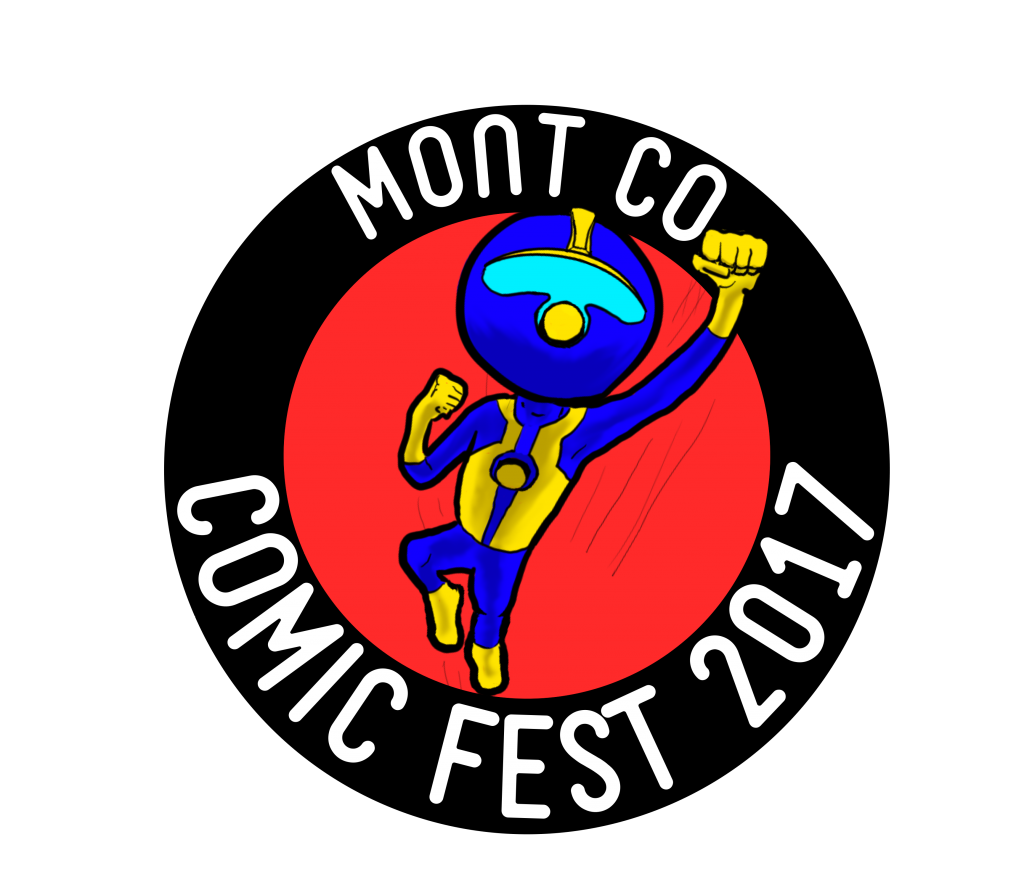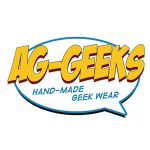 AG-Geeks specializes in handmade, one of a kind geekwear for men and woman. They create products that allows people to embrace their inner geek and not afraid to express themselves.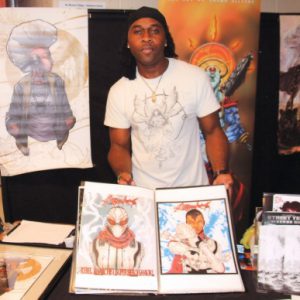 Shawn Alleyne is a freelance Artist, Writer, Inker and Instructor who fuses sci-fi and mythology with his Caribbean roots and love of hip-hop. Shawn's work is produced under the Pyroglyphics Studios banner, a name roughly translated to mean "Hot Images", to reflect his gritty self-taught style.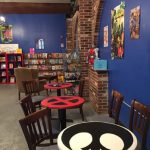 Amalgam Comics & Coffeehouse is a comic book store and full service coffee shop & bakery located in the Kensington section of North Philadelphia. Amalgam Comics & Coffeehouse is a celebration of geek culture. A place for comic book fans, hardcore gamers, movie addicts, television connoisseurs, and zombie apocalypse survivalists to meet, and with their powers combined, make a positive impact on geek culture and the world beyond.  A safe haven for all of geekdom!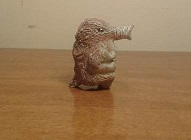 Dorian Bachman is an illustrator, sculptor, and toymaker working out of Pottstown and Reading PA.  He has had the pleasure of working with and creating staff gifts for several independent companies and publishers, but is probably best known for a Mr. Meeseeks resin owned by several members of the Rick and Morty staff.You can find some toys he made and even some cool doodles on instagram at @on_fire_caught_fire, and at Infinite Axolotl on facebook.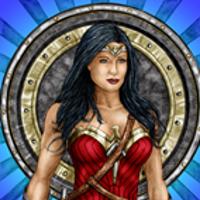 David Bancroft is an artist based outside Philadelphia in Collegeville Pa. His artwork features a dynamic toned pencil style combining realistic characters, unique perspectives and intricate backgrounds in comic, fantasy and horror illustrations. For the past ten years, Dave has been involved in the comic convention circuit and has done work for various independent books.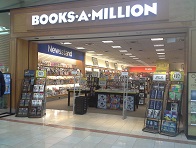 Books-A-Million is located in the Coventry Mall in Pottstown.  We carry a large variety of products for your book and gift needs. Stop in and say "Hi" and be sure to shop our website at Books-A-Million.com.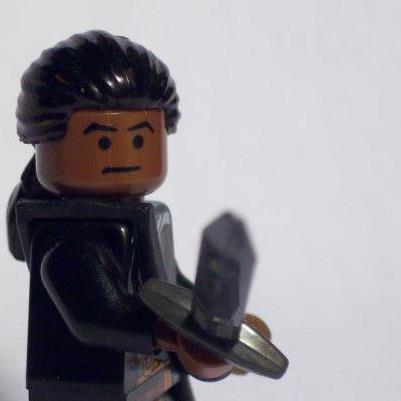 Keville Bowen is an Animation major with two web comics "Kamau: Quest of the Son" and "Clash at Veliko Tarnovo". You can look at his comics and art at kebiru.deviantart.com. He also teaches both stop motion and comic book art in the Delco Library system.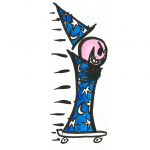 Andrew Davis writes and draws under the name "Samantha Peartree, age 5". He plays accordion and makes 8-bit music under the name sloopygoop. Does this guy ever use his real name?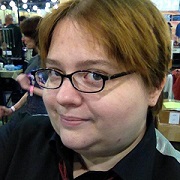 Peter W. Dawes is a USA Today bestselling author of dark fantasy, local to the Philadelphia area. When not writing about vampires, rogues, and miscreants, he is also co-coordinator of Crimson Melodies Publishing and a regional Municipal Liaison for National Novel Writing Month.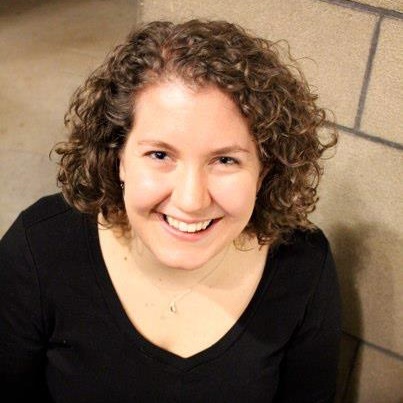 Julie Anne Evans is a Teaching Artist with interests in Process Drama, Inclusive Theatre, and Arts Integrated Education. She is a graduate of the University of Pittsburgh, where she earned a BA in Theatre Arts and Children's Literature. She has been a Teaching Artist for Pittsburgh Public Schools, Univ. of People's Light and Theater Company, School District of Philadelphia, and the Girl Scouts of Eastern PA.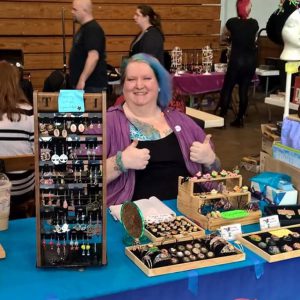 The Fairy Oddmother specializes in custom crocheted hats, handsculpted clay pendants, and miniature food jewelry with an emphasis on making people smile. Sharing my craft goodness with people has been a tremendous help with managing my agoraphobia and social anxiety issues.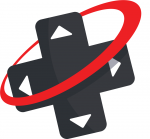 Gamer's Heaven is an open space for all genre of gamers, otakus, geeks and more. Whether you want to battle your way through a paper dungeon, lose yourself in a virtual world, or sit back with loved ones and watch a movie, we have everything you need all in one place for people of all ages.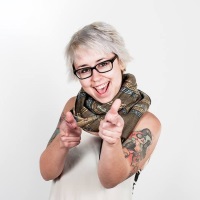 Melanie Green is an up and coming artist in Philadelphia. She uses her powers for comics, a little bit of evil, and more comics. Check out her work on Instagram: @meldar16 or Facebook at Facebook.com/meldar16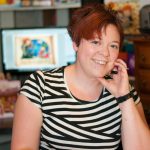 Dawn Griffin is a designer/illustrator/cartoonist specializing in kids and young adult material. With 10 years of independent and small-publishing experience, she has honed her style to a perfect balance of "cute, funny & quirky". Her creator-owned properties, both boasting 4 books each, are the sci-fi/humor comic "Zorphbert & Fred", and the self-esteem kids book series "Abby's Adventures" published under Eifrig Publishing. She has also contributed to multiple anthologies such as "Team Cul de Sac" from Andrews McMeel Publishing, and "RISE: Comics Against Bullying" from Northwest Press.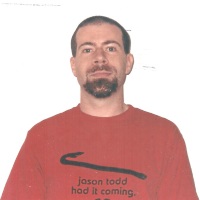 Lewis Helfand's extensive work in the comic book industry includes the indie superhero books Unmasked Seeking Same, Wasted Minute and 4320 from Yellow Nightmares Press and The Sixties from Bluewater Productions. His frequent contributions to Campfire Comics include the award winning Mother Teresa: Angel Of The Slums, and Nelson Mandela: The Unconquerable Soul, awarded Graphic Novel of the year 2011 at Comic-Con India.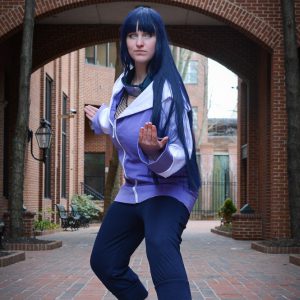 Megan Johnson is a professional cake decorator who loves to cosplay! She loves going to conventions and having fun with her friends.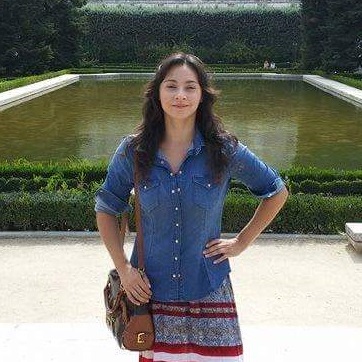 Victoria Marshall is originally from Santiago, Chile. Her passion for creating art came from underground artists and of course her mom. She is thrilled and honored to participate at the Montco Comic Fest and hopes her work will bring joy and inspiration!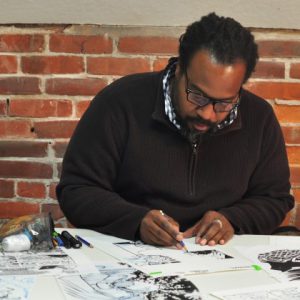 Jamar Nicholas is an award-winning, Philadelphia-based artist and educator. He has taught and lectured on the topic of comics creation at numerous institutions, dedicating his career to empowering young people to create their own cartoons and comics, helping them realize the power of visual narrative. Some of his works include adapting and illustrating Geoffrey Canada's Fist Stick Knife Gun; full-color comic strip, Detective Boogaloo: Hip-Hop Cop, that was serialized in the US Metro newspapers (Philadelphia, NYC and Boston); and his upcoming original graphic novel Leon: Protector of the Playground.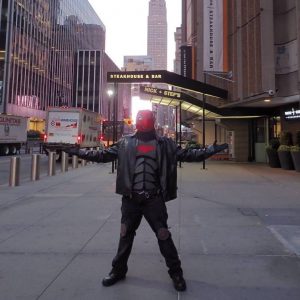 Ben Parris is a cosplayer and member of The Heroes' Alliance, a non-profit cosplay organization whose mission is to bring a "real life" superhero experience to terminally ill, medically fragile and underprivileged children by volunteering at local charities and community events.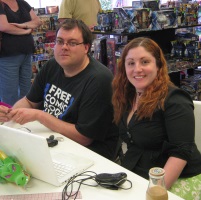 Steve Peters has been self-publishing under his imprint, Awakening Comics, for 20 years. Of the several series he's worked on, Awakening Comics, Chemistry, and The Comicverse, have won industry awards. His current project, The Comicverse, is a collaboration with writer Bianca Alu-Marr and is a sci-fi comedy about a comic book shop in outer space.
| | |
| --- | --- |
| | The Hero School workshop is an exciting, on-your-feet experience where kids get to become a superhero! Offered by Theatre Horizon, this workshop will include dramatic play activities and crafts where kids aged 5-10 can create their own adventure! |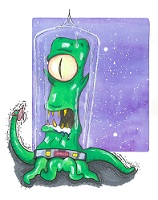 Josh Toritto is an artist who has received his education through the Perkins Center of the Arts. As he finds most modern cartoons and portraits to be somewhat lacking in the simplicity or humor that their predecessors possessed, Joshua's overall style and feel to each piece, in a sense, serves as a means of remedying this, yet still exhibit a unique, rawer look about them. Joshua hopes that be creating such artwork, he fills all who look upon it with a simple joy and nostalgia for art of yesteryear.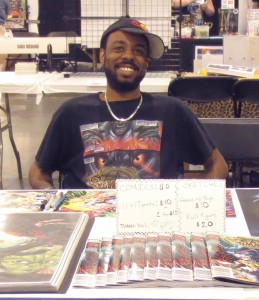 Chris Williams is a local comic artist, writer and creator. After earning his BS in Animation & Media Arts in 2008 from the Art Institute of Philadelphia, Chris has sold many illustrations, logos, graphic art and commissioned work locally and internationally. Some of his notable accomplishments include the cover art for the periodical magazine "Knights of The Dinner Table" #201, promotional art for award-winning photographer, Nick Saglimbeni as well as Chris' creator owned comic series, "SUMMONS", currently published by Think Alike Productions.