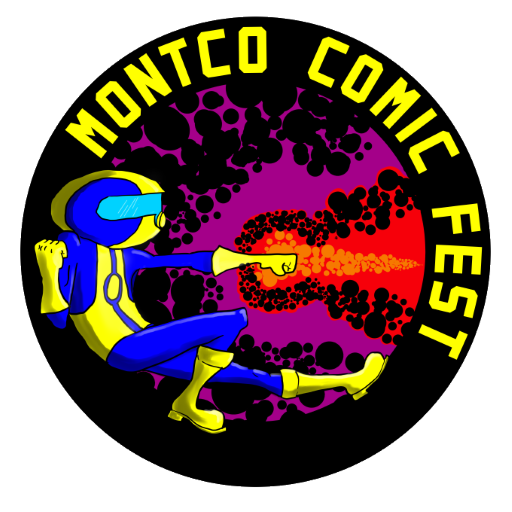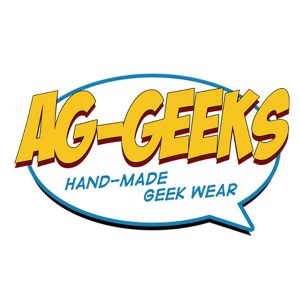 AG-GEEKS began in 2011 and grew to become a haven for anyone who is passionate about anything related to geek fandom. We have an online store where we make handmade accessories that represent the geek culture.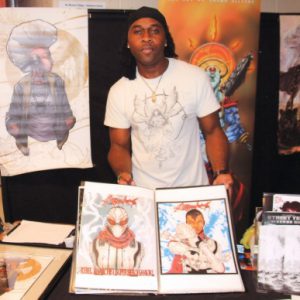 Shawn Alleyne is a freelance Visual Artist who fuses elements of sci-fi, mythology, afrofuturism with his Caribbean heritage to form a unique style of artistic expression. Born and raised on the island of Barbados, he now resides in Philadelphia where he uses his gritty self-taught technique to produce numerous creative works from comics, to character design, and much more under the Pyroglyphics Studio banner.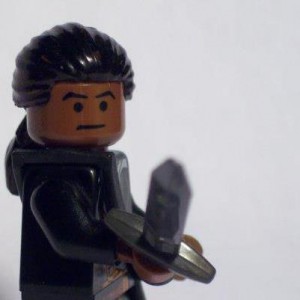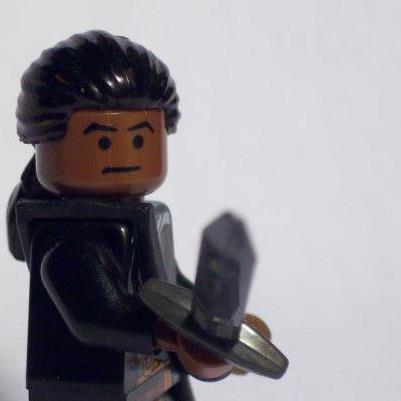 Keville Bowen, a Delco local, loves to use his Media Arts and Animation degree to teach others. He best known for his Lego Stop-motion and Comic Book Workshops across the Delco and MontCo library system, but those interested in his art can read his webcomics at Kebiru.deviantart.com.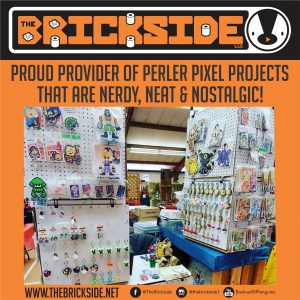 The Brickside brings a plethora of Perler pixel projects, laser cut items and more things that are all nerdy, neat & nostalgic!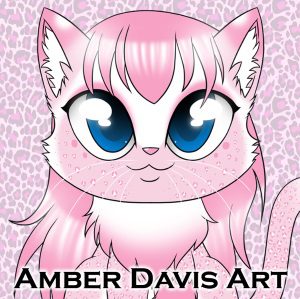 Amber Davis is a full time freelance artist from Philadelphia. She enjoys drawing and creating all things nerdy and fun! Custom art is available too!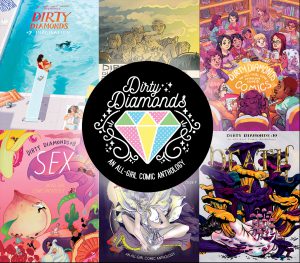 Dirty Diamonds is an award-winning all-girl comic anthology based out of Philadelphia, edited and published by middle school best buds Kelly Phillips and Claire Folkman. The goal of Dirty Diamonds has been to give female and femme comics creators a dedicated outlet for telling their stories, and hundreds of artists from around the world have contributed their semi-autobiographical works, highlighting both their talents and unique experiences. Each issue features comics around a central theme, including: Beauty, Imagination, Being, Sex, and Death.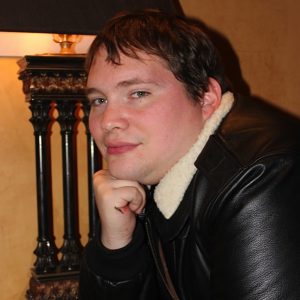 Joshua Goldstein is a graduate of Stockton University and the author of four graphic novels and one novel. His most recent work is Zayin: Endless War.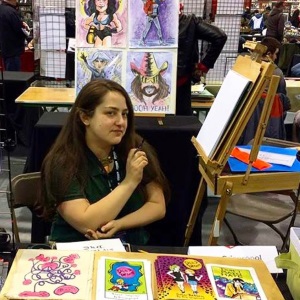 Dre Grigoripool is a Philadelphia-based cartoonist, illustrator and artist. Her website is www.dretime.net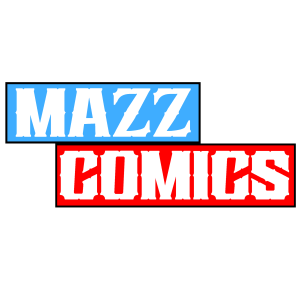 Mazz Comics has been in the collectibles world since 2013. They specialize in pop culture collectibles like comics, Funko Pops, statues, trading cards and more!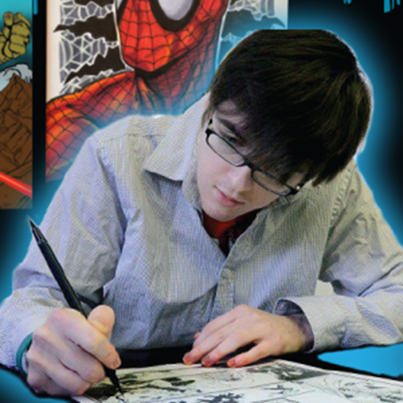 Philip McNulty has been bringing his 90's comics influenced style into such outlets like William Shatner's Man O War, Kevin Smith's SModCo. Cartoon show, and Marvel's X-Men. Quite Simply, Philip McNulty is an animator, illustrator, and comic book geek.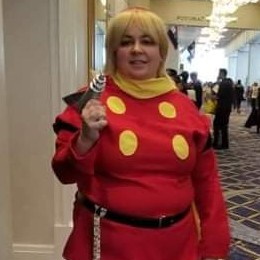 Rose Moran likes to share her fandom along side my crafting talents. She also likes interacting with other fans of similar properties and getting new ideas.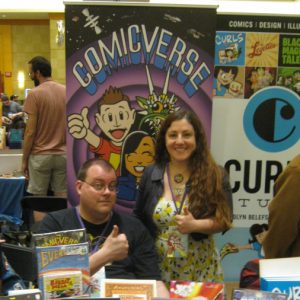 Steve Peters is the award-winning creator of Awakening Comics, Everwinds, and Tails of Sparky. He and Bianca Alu-Marr have been creating The Comicverse, a sci-fi comedy about a comic book shop on a space station, for the past 10 years.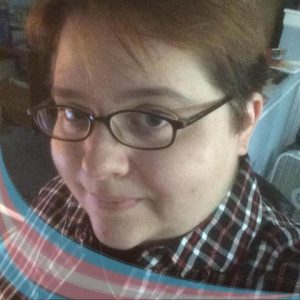 Connor Peterson writes LGBTQ+ urban fantasy with heavy romance tones. In high school, he bargained with teachers not to confiscate his notebooks that ended up full of story prompts and character ideas. Now, he has a crippling coffee addiction and an obscene ability to recall song lyrics.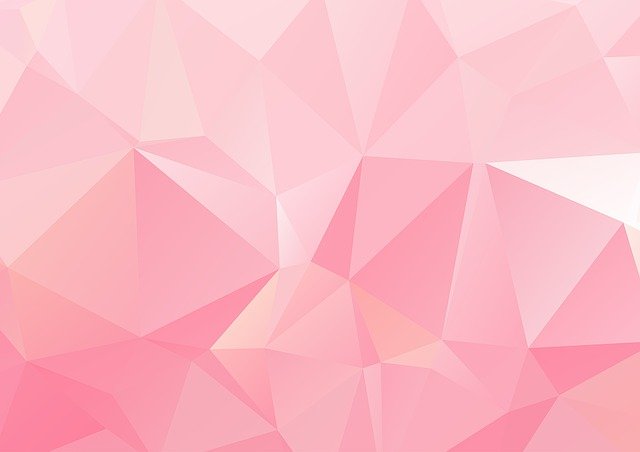 The Pink Chick is a mother of 3 who wants to show her kids it's never too late to live your dreams! She makes super cute, nerd inspired merch from anime to video games to comic books.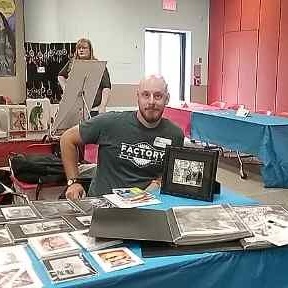 Josh Toritto is an artist, illustrator and podcast cohost. His works range from cartoon to fine art and abstract!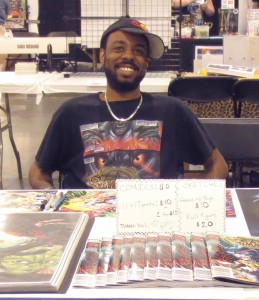 Chris Williams is a comic artist, writer and creator. After earning his BA in Animation & Media Arts in 2008 from the Art Institute of Philadelphia, Chris has sold many commissioned works locally and internationally. Some of his notable published works include cover art for Big Dog Ink (BDI)'s "Critter" & "Penny For Your Soul", Source Point Press' "Salvagers" & "Franklin & Ghost", Kenzer & Co.'s "Knights of The Dinner Table", Markosia's "Geek-Girl", as well as promotional art for award-winning photographer, Nick Saglimbeni and his slickforcegirl.com site. Chris is currently working on his creator owned comic series, "SUMMONS", as well as the Native American superhero comic series, "TRIBAL FORCE" among other upcoming indie titles.