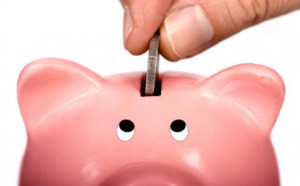 The Montgomery County-Norristown Public Library (MC-NPL) is a nonprofit organization that relies on a variety of funding sources for its activities.
Please help us meet the demand for services by reaching as high as you can in deciding on your response. Gifts of all sizes are needed, welcome, and tax deductible. There are several ways to give.
Write us a check!
We encourage donations by check made payable to MC-NPL. When you write us a check, 100% of your donation will reach the library and support our mission! Drop off your check at our Administration Office, or mail it to the attention of: Cliff Hirst, Administrative Assistant, Montgomery County-Norristown Public Library, 1001 Powell St., Norristown, PA 19401
JustGiving.com
JustGiving.com is underwritten by corporate sponsors, and provides secure online opportunities for people to contribute to their favorite charities via credit cards. A 5% processing fee is deducted from your gift to cover credit card processing fees. For example, if you were to contribute $10, the library would receive a donation of $9.50.
The following represents the Statement of Values held by JustGiving.com: "Our goal is to connect you with the charities that you care about in the most convenient, secure manner possible."
We never sell, share, or disclose donor information.
Donors have the option of making anonymous donations, so their names are never passed on without their permission.
Our credit card processing company, Wells Fargo Bank is not authorized to retain, share, store, or use your personal information.
We are committed to providing the best service possible and always welcome feedback, questions, and comments.
All donations made through JustGiving.com are tax-deductible (except in certain cases when goods or services are involved).
Adopt-A-Book
Help the library purchase a much needed item for the collection by Adopting-A-Book @ The Montgomery County-Norristown Public Library. Honor a family member, a friend, yourself, or a special event.
Your donations are gratefully received by the library and are tax deductible.
Memorial/Honor Gifts
An Honor or Memorial Gift is a uniquely meaningful way to recognize friends, family, and business associates, while supporting the collections and programs of a vital Montgomery County cultural institution. A Memorial Gift is an opportunity to express your sympathy in remembering a loved one. In both cases, your contribution will be acknowledged with a personalized thank you sent to the honored individual or family. In addition to a personalized acknowledgement sent to you and those who are in your thoughts, the name of the individual(s) being remembered will be listed on a bookplate in the new book that is purchased. Opportunities for permanent recognition are also available.
For more information, please contact Cliff Hirst:
Phone: 610-278-5100 x140
Email: chirst@mclinc.org.
Download the Printable Donor Form
Corporate Giving
The Montgomery County-Norristown Public Library has been approved as an Educational Improvement Organization under the PA Educational Improvement Tax Credit Program (EITC).
Materials
It is essential that we not only maintain but also build upon the legacy that has been left to us by continuing to acquire books, audio, and video materials to meet the needs of the communities we serve as well as satisfy our responsibilities as a District and County Library. The Library has made raising funds for materials one of its top priorities.
View our Materials Donation Policy
Annual Fund
Contributions to the annual fund provide unrestricted operating support, helping to make possible the Library's programs and to maintain supporting services.
Please contact Cliff Hirst for further information on donating to the annual fund:
Phone: 610-278-5100 x140
Email: chirst@mclinc.org