Children's Department at the Main Library

Creating a Community of Readers, One Child at a Time
Children's Calendar of Story Times/Activities/Special Events
Services for Children and Parents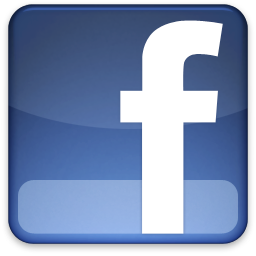 This project is made possible in part by Library Services and Technology Act (LSTA) funds from the U.S. Institute of Museum and Library Services and through Library Access Funds administered by the Office of Commonwealth Libraries, Department of Education, Commonwealth of Pennsylvania, Tom Wolf, Governor.
Special Events in the Children's Department
June Calendar of Children's Events (printable)
---
Slime Fun! at the Main Library
Tuesday, June 4 at 2:00 pm Come make some ooey, gooey, slimy stuff to play with! For children in grades K-6. Drop in. Children under age 8 must accompanied by an adult. NASD early dismissal day activity.
---
Summer Reading at the Main Library
Saturday, June 15 through Saturday, August 10 A Universe of Stories. Win prizes for reading! Pick up a summer reading log in the Children's Department and keep track of the minutes you read. For every two hours you read or have been read to, you win a prize and a chance to win a bicycle or an Amazon gift card. (Maximum 10 free books per child.) For children ages 0-12.
---
Big Truck Day! at the Main Library
Saturday, June 22 from 12-2 pm Kick off our Summer Reading season! See and touch big trucks up close and personal! Firetruck, police vehicle, bookmobile, and more! We'll also have a children's book sale (cash only) and free ice cream courtesy of Bryn Mawr Trust. For kids of all ages. Children under 8 must be accompanied by an adult.
---
Theater Workshop at the Main Library
Thursday, June 27 at 3:00 pm Children will be introduced to a variety of theater games that will demonstrate such concepts as stage presence, character development, and stage direction. The class will conclude with a short scripted play in which all children will have an opportunity to demonstrate the skills taught in the workshop. Ages 8-12. REGISTRATION REQUIRED starting June 1.
---
Traveling Planetarium! at the Main Library
Friday, June 28 at 11:00 am Locate planets, stars, constellations and more! See the Milky Way and touch a Meteorite, explore the Moon, look for different colored Stars, see the Northern Lights, and experience the Night Sky like never before! Ages 3 and up. REGISTRATION REQUIRED starting June 1. Children under 8 must be accompanied by an adult.
---
Teddy Bear Picnic at the Main Library
Thursday, May 30 at 10:30 am
Recommended for ages 2 to 5 with a caregiver.
If you like picnics and teddy bears, this is the story time for you. Bring your teddy bear (or favorite stuffed toy) to a special story time. You and your "stuffie" will hear a few stories, sing some songs and do a craft to take home. Drop in.
---
Science In The Summer Registration
Registration begins Friday, May 17 at 12:00 pm Science in the Summer Registration Starts at 12:00 pm - Children entering grades 2 through 6 can sign up for this free, fun science enrichment program provided by The Franklin Institute. This year we explore the Science of Me. Through engaging hands-on exploration, students discover how food becomes our body's fuel, where oxygen goes when we breathe it, how our brains interpret the world, and what role DNA plays in making us who we are. Two-day session dates are July 10 and 11, or July 22 and 23. Sign up is online and requires an email address. Please visit http://www.scienceinthesummer.com/ to sign up.
---