---
======================
SAMPLE MARQUEE:
Expiration date format: "yyyy-mm-dd hh:mm" (24-hour time)
======================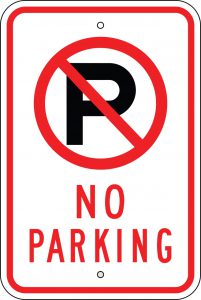 Starting Monday, July 25, 2016 MC-NPL's Swede St Parking Lot will be CLOSED for needed repairs until further notice.
Please use street parking or the parking lot on Powell St. across from the Library's main entrance during the construction.
Thank you for your patience as we take this step in improving our facility.
Main Library & Branches Events
eResources
Library card required

Setup Instructions

"The World's Largest Newstand" Over 100 magazine titles available for downloading to computers, tablets, and smart phones! No waiting and no limited loan periods. Interactive elements such as audio and video. Intuitive navigation and searching within each magazine.

Library card required

Getting Started

Listen to audio recordings of classical books, such as Jane Eyre and Great Expectations. Download the OneClickdigital app to listen on your mobile devices!

Library card required

Learn one of 65 languages or English as a Second Language (ESL). Mango includes a translation feature that lets you translate English into one of the 65 languages or vice versa. If you're using a mobile device, you can download the free app.
View eResource
POWER Library offers access to thousands of full text periodical articles, newspapers, photographs, and more. Materials and resources are available for all age groups. POWER Library is offered as a service of Pennsylvania's public libraries, school libraries and the State of Pennsylvania.

Library card required

Cypress Resume allows you to create professional-looking resumes, cover letters, and reference lists in minutes. Step-by-step instructions are provided. Made possible through a grant from TD Charitable Foundation.
View eResource
ReferenceUSA provides access to detailed information on more than 14 million U.S. businesses and over 89 million U.S. households. Job seekers, businesses and researchers will find the database a valuable research tool.
Wowbrary
Wowbrary Newsletter – Click here to sign up for a weekly email newsletter that showcases the new additions to our collection as well as the exciting, upcoming events that are happening at the library.