📚Welcome to the Teen Page!📚
Need a book to read just for fun?  Looking for helpful sites for teens around the web? Here at the Teen Page, we've got you covered.
Events and Activities
Have suggestions for new programming? We'd love to hear from you! Please call us at (610) 278-5100, ext. 111 or email averma@mclinc.org.
Wowbrary for Teens
Useful E-Resources

If you've got to do research for school, check out one of  Pennsylvania's online resources, POWERTeens.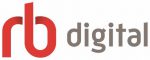 RB Digital has a wide selection of magazines audiobooks, and e-books for you to read! It's not just educational reading, it also has Seventeen, ELLE, The Advocate, and much more.


If you have a "friend" or older relative who doesn't know how to use Zoom or just doesn't get Pinterest, tell "them" to check out PA Online Learning. Answers might be waiting for you- oh no, uh -your "friend".
Teen Page News
Virtual Volunteering for Teens @ MC-NPL
Find out how to volunteer from home! read more...
---
Helpful Links