📚Welcome to the Teen Page!📚
Need a book to read just for fun?  Looking for helpful sites for teens around the web? Here at the Teen Page, we've got you covered.
Have suggestions for new programming? We'd love to hear from you! Please call us at (610) 278-5100, ext. 111 or email jalbrecht@mclinc.org.
Wowbrary for Teens
Useful E-Resources

If you've got to do research for school, check out one of  Pennsylvania's online resources, POWERTeens.

Have a "friend" or older relative who doesn't know how to use Zoom or just doesn't get Pinterest? Tell "them" to check out PA Online Learning. Answers might be waiting for you- oh no, uh -your "friend".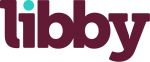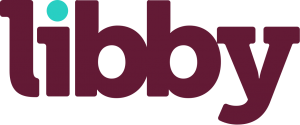 Borrow from the library's digital collection via Overdrive's mobile phone app, Libby! You'll have access to eBooks, audio books, magazines, and even some videos, if you have a library card.
Teen Page News
Embroidery Excitement! at the Main Library
Thursday, December 14 at 5:30 pm - REGISTRATION REQUIRED Join us for a step-by-step workshop as you create your very own winter-inspired embroidery! Supplies provided. Ages 8-14.
---
Novel Knockout Smash Brothers Tournament
Join us for an epic showdown in the ultimate battle arena! read more...
---
Pokemon Club
Pokemon fans! Play and trade on Tuesdays at 4:30pm at the Main Library. read more...
---
Drama Club
Drama Club now forming for tweens and teens at the main library. read more...
---
NASD Early Dismissal Days
Teens! Try the library on NASD early dismissal Fridays read more...
---
Friday Game Days
Meet up with local teens to play video games in the main library's community room most Friday afternoons. read more...
---
You Review…
Books! Comics! TV shows! Everyone's got an opinion on them. If you need a recommendation, try clicking here! read more...
---
Helpful Links