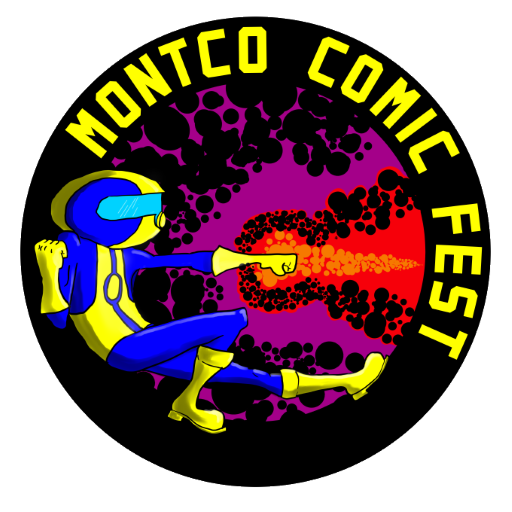 | | Workshops & Panels: Magazine Room | Gaming: Main Reading Room |
| --- | --- | --- |
| 11-11:50 AM | Comic Creation Workshop | Open Gaming |
| 12-12:50 PM | How To Make A Living In The Nerd World | Smash Bros Tournament |
| 1-1:50 PM | Art Showdown | Open Gaming |
Gaming
Open gaming is back in the Main Reading Room of the library! We have an array of consoles to play for gamers of all ages: Nintendo Switches, Playstation 4s and XBox Ones with a variety of different games to try. At noon, our annual Smash Bros Ultimate tournament will begin! Battle your friends for a chance to win your choice of Amiibos!
Workshops and Panels
Title: Comic Creation Workshop
Time: 11:00am to 11:50am
Presented By: Keville Bowen
Come hone your artistic and storytelling skills with help from local comic artist and instructor Keville Bowen.
Title: How To Make A Living In The Nerd World
Time: 12:00pm to 12:50pm
Presented By: Dr. Harold Halbert, MCCC
Hear from artists, publishers and business owners about turning your fandoms and passions into money-making opportunities! The last half of this panel will be devoted to audience questions.
Title: Art Showdown
Time: 1:00pm to 1:50pm
Presented By: Library Director Karen DeAngelo
The wild improv drawing game returns! Local artists will battle head-to-head in round robin art competition based on random audience suggestions.