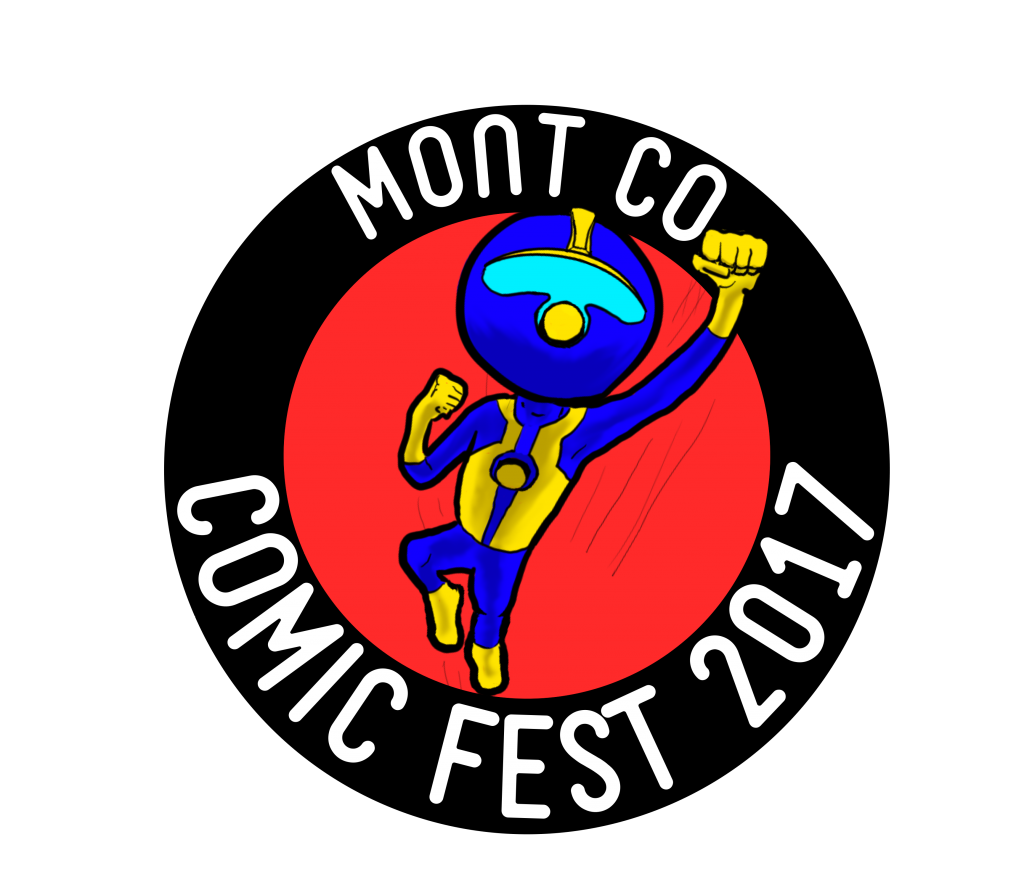 Workshops: Main Reading Area
Panels: Magazine Area
Gaming: Board Room
10-10:45 AM
-
-
Open Gaming
11-11:45 AM
Directing Backgrounds
-
Open Gaming
12-12:45 AM
Cartooning: Character and World Building Workshop
-
Super Smash Bros WiiU Tournament
1-2 PM
Learn Magic: the Gathering
Presented by Gamers Heaven
Following Your Passion for Fun and Profit
Open Gaming
2-3 PM
Learn Magic: the Gathering - Continued
Presented by Gamers Heaven
Cosplay Panel
Open Gaming
Workshops
11AM – Directing Backgrounds
Presenter: Keville Bowen
Learn how and when to use your backgrounds when creating your own comic book.
12PM – Cartooning: Character and World Building Workshop
Presenter: Jamar Nicholas
Join us for this workshop with cartoonist, Jamar Nicholas where he will guide you step-by-step on creating engaging, original characters and concepts, preparing you to drop them into your own cartoon universes!
1PM – Learn Magic: The Gathering
Presenter: Gamer's Heaven
Representatives from Gamer's Heaven will be teaching the basics of Magic: The Gathering, the world's most popular collectible card game!  A limited number of basic Magic decks will be provided.
Panels
1PM – Following Your Passion For Fun and Profit
Moderator: Dr. Harold Halbert
Participants: Andrew Davis, Melanie Green, Victoria Marshall, Josh Toritto
An open panel discussion with a variety of creative professionals.  Learn how they got started and how you can too!
2PM – Cosplay Panel
Moderator: Dr. Harold Halbert
Participants: Ben Parris, Megan Johnson
Learn about costume creation, prop making and going to conventions in our cosplay discussion!
Gaming
10AM to 3PM – Open Gaming
Presenter: Gamer's Heaven
Challenge your friends to the latest games in our multiplayer gaming lounge, sponsored by Gamer's Heaven!  We'll have Super Smash Bros, Mario Kart, Street Fighter V and more!
12PM – Super Smash Bros WiiU Tournament
Presenter: Gamer's Heaven
Enter the bracket and prove that you're the best Smash Bros player at Comic Fest!  Grand prize TBD!