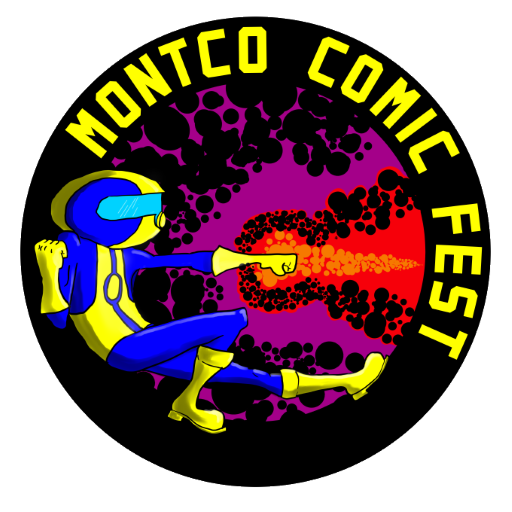 | | Workshops & Panels: AV Area | Gaming: Main Reading Room |
| --- | --- | --- |
| 11-11:50 AM | Character Drawing Workshop | Open Gaming |
| 12-12:50 PM | Art Contest Awards | Smash Bros Tournament |
| 1-1:50 PM | Cosplay On Display | Open Gaming |
| 2-2:50 PM | Art Showdown | Open Gaming |
Gaming
Open gaming is back in the Community Room of the library! We have an array of consoles to play for gamers of all ages: Nintendo Switches, Playstation 4s and XBox Ones with a variety of different games to try. At noon, our annual Smash Bros Ultimate tournament will begin! Battle your friends for a chance to win your choice of Amiibos!  Children's gaming will be held upstairs.
Workshops and Panels
Title: Character Drawing Workshop for teens (and adults)  
Time: 11:00am to 11:50am
Presented By: Expressive Path
Please register by emailing JCove@mclinc.org. Space is limited.  Drawing instruction for children will be happening at 11am upstairs, no registration needed.
Title: Art Contest Awards
Time: 12:00pm to 12:30pm
Presented By: Library Staff
Celebrate local teen artists with the presentation of awards and prizes for the annual Comic Fest Art Contest!  Comic Fest visitors can vote downstairs for the "People's Choice" award to be awarded after Comic Fest.
Title: Cosplay On Display
Time: 1:00pm to 1:50pm
Presented By: Library Staff
A fashion show catwalk, just for cosplay! Enter your fit into the running for $100 prizes.  Please email JCove@mclinc.org to register for the cosplay contest or check in with our greeters on Saturday morning to see if there is room on the stage.  $100 prizes will be awarded in "13 & under" and "14 & over" categories.
Title: Art Showdown
Time: 2:00pm to 2:50pm
Presented By: Library Staff
The wild improv drawing game returns! Local artists will battle head-to-head in round robin art competition based on random audience suggestions.  

Interactive Exhibits
Downstairs All Day
"Costumes on a Budget" with Cali Eisele in the Teen Zone.
Visit the teen area to see Cali's work and get tips on how make cool props and costumes without spending a lot of money.
Anime Trivia and Superhero Trivia
Make Your Own Comic – supplies provided
Comic Lover Crafts – supplies provided
Pom Pom Opinions – vote on various comic/anime related debates.
What's your hero name?