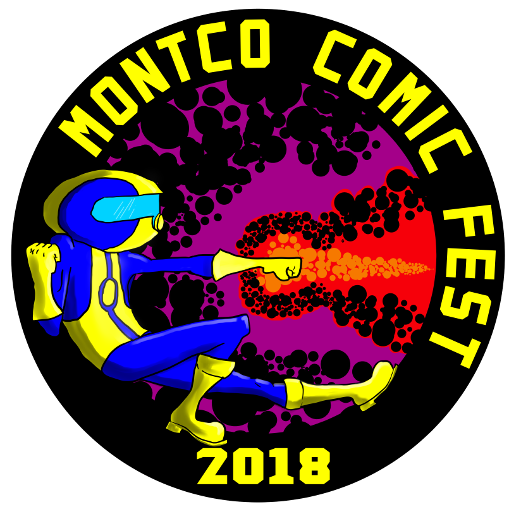 | | Workshops: Main Reading Area | Panels: Magazine Area | Gaming: Board Room |
| --- | --- | --- | --- |
| 11-11:45 AM | - | Unleashing Your Creativity | Open Gaming |
| 12-12:45 PM | Graphic Art Comics 101 | - | Open Gaming |
| 1-2 PM | Balancing Backgrounds in Cartooning | Art Showdown | Open Gaming |
Workshops
Graphic Art Comics 101
Time: 12:00pm – 12:50pm
Presented by: Kate Glasheen and Alex Eckman-Lawn
Professional artists will take the audience through the process of creating a graphic art comic with pictures and few words. This workshop complements the efforts of the NASD students who participated in a juried competition and created graphic art comics. Winners will be announced at the conclusion of this workshop.
Balancing Backgrounds for Cartooning
Time: 1:00pm – 1:50pm
Presented by: Keville Bowen
Teens will learn how to balance a background scene with their own characters in this fun and informative cartooning class.
Panels
Unleashing Your Creativity
Time: 11:00am – 11:50am
Panelists: Dorian Bachman, Peter Dawes, Dre Grigoropol, Philip McNulty
Moderator Dr. Halbert talks to writers and artists about tips and tricks for tapping into their creativity. The panel will discuss everything from finding your first idea, to how to stay enthusiastic about an ongoing project. Get inspired to unleash your own inner artist and get creating!
Art Showdown
Time: 1:00pm – 1:50pm
Panelists: Andrew Davis, Melanie Green, Sinclair Klugarsh, Josh Toritto
A fast-paced art improv game! Comics artists will battle it out for points in a head-to-head art contest based on YOUR suggestions.
Gaming
Challenge your friends to the latest games in our multiplayer gaming lounge, sponsored by Gamer's Heaven! We'll have Super Smash Bros, Tekken 7, Dragon Ball FighterZ and more!
Food
Dog Bites Hot Dogs
Proudly Serving Hebrew National All Beef Dogs
Straight Dog (Ketchup/Mustard/Relish/Onion/Pickle)
$2.00
Chili Dog (Chili/Mustard/Onion/Cheese)
$4.00
German Shepherd (Sauerkraut /Mustard)
$3.00
Rottweiler (Hoagie Spread/Sauerkraut)
$4.00
Chihuahua (Jalapeno Peppers/Jalapeno Mustard)
$4.00
Junkyard Dog (Sauerkraut/Hoagie Spread/Hot Sauce/Onion)
$5.00
Chips
$1.00
Soda (cans)
$1.00
Soda – Bottled
$2.00
All Guest Appearances, Panels and Workshops, and times are subject to change or cancellation.