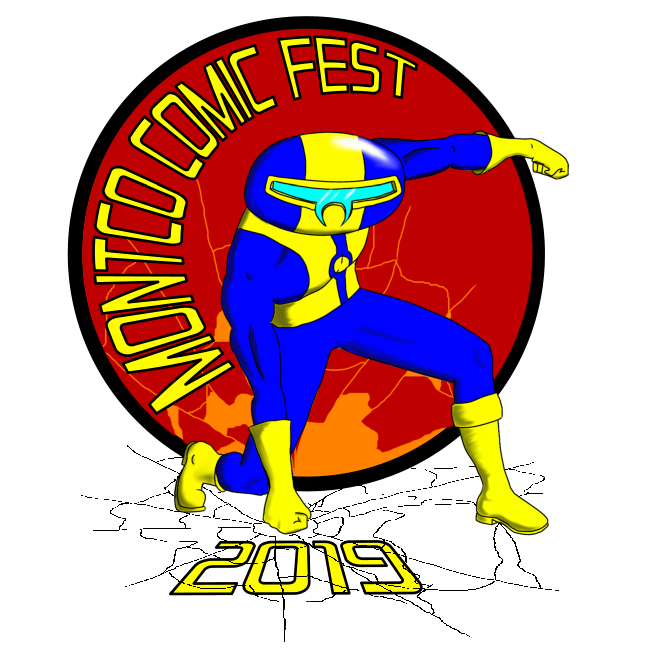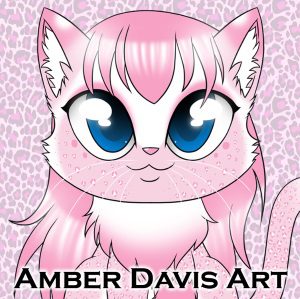 Amber Davis is a freelance illustrator from Philadelphia. Not only does Amber do digital and traditional artwork of all kinds for all ages and interests, she also has a great selection of hand crafted jewelry including earrings, necklaces and even key chains; something for everyone! Amber specializes in bringing everyone unique ideas to life through her work.
1) Is there anything (film, book, comic, art, show, music, etc.) that you feel should be more popular?
There is a book series I read, the first book being called Untraceable by S.R. Johannes. It was a thrilling read with a lot of suspense and kept me wanting more. I'm pretty sure I read that book in 2 days because I couldn't stop reading it. It definitely needs more attention! I always recommend it if you're looking for a new book! The others in the series are great too! It would make a great movie… they need to get on that!
2) What would be a cool piece of technology (real, theoretical, fantastical) would you love to have?
Personally, I wish there was a technology for moving from one place to another instantly (like Dr. Strange!). As an artist, I don't make a ton of money, and traveling is something I have never been able to do because of cost. Instant travel would be amazing. Maybe pay for the machine monthly, and have unlimited uses! I'd travel to all the places I dream of going; Australia, Florida, and to see the Northern Lights in Alaska.
3) What makes you want to return to the MontCo Comic Fest?
MontCo comic fest is one of my favorite events vending at. The intimate atmosphere with the fans is definitely a very welcoming feeling; to be able to hold a conversation, and look over an up-and-coming artists work and give them advice is something I usually can't do at larger cons because of the sheer size and noise level of the room. Also, the fact that awareness is raised for a library is the most incredible thing because libraries are the backbone of our society, and are far under-appreciated. The kindness shown to us from the staff is always humbling as well. They are always making sure things are going OK, and that we have everything we need. Kindness goes a long way, and MontoCo Comic Fest is the sweetest little event anyone could ever attend. Anyone who hasn't, is definitely missing out.
4) What project are you working on now?
I am always working on little projects here and there between my workload, but I am always trying to keep things fresh on my Patreon. I am in the process of re-drawing a Dragon Ball Z themed comic, I originally drew back in high school. It's quite the task, and I am teaching myself new techniques in the digital drawing program called Clip Studio Paint. Its a very fun project, I hope to get to work on more; if only there were more hours in the day… My workload gets in the way a lot, but my Patrons are very supportive and encouraging of me continuing my passion.