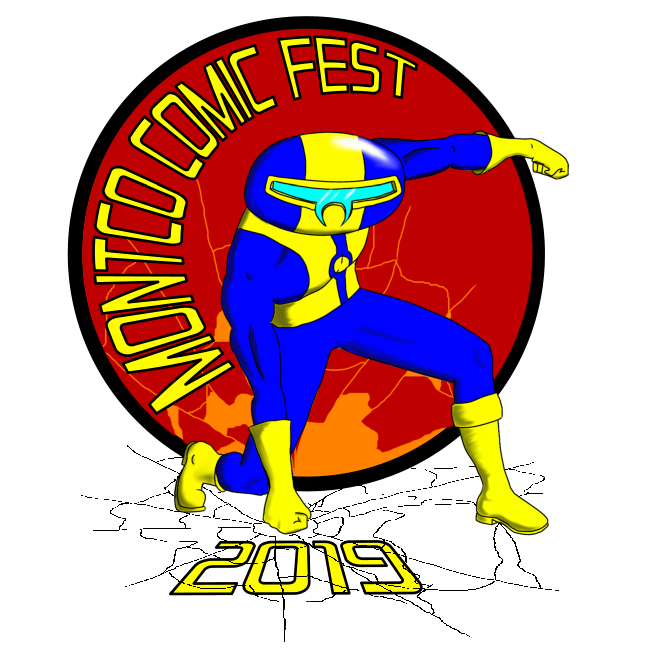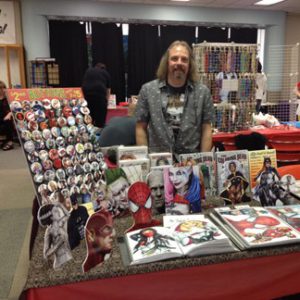 David Bancroft is an artist based outside Philadelphia in Collegeville Pa. His artwork features a dynamic toned pencil style in comic, movie, TV and horror illustrations. For more info on commissions or original art go to www.dmbillustrations.com
1) Do you remember the first pop culture thing that interested you?
Besides always loving comics, "Buffy the Vampire Slayer" was the first TV show that got us interested in conventions.
2) Any music you listen to when working, to get you in "the zone?"
I listen to a wide variety of music when I draw. My playlist ranges from Johnny Cash to Metallica.
3) Do you have any fun memories from a past MontCo Comic Fest you would like to share?
It's just fun getting to talk to fans in a smaller setting. You can spend more time with people "talking shop". Also, the kids in their cosplay costumes!! Have some great pics from the past two years!!
4) What is your favorite dinosaur?
Velociraptor