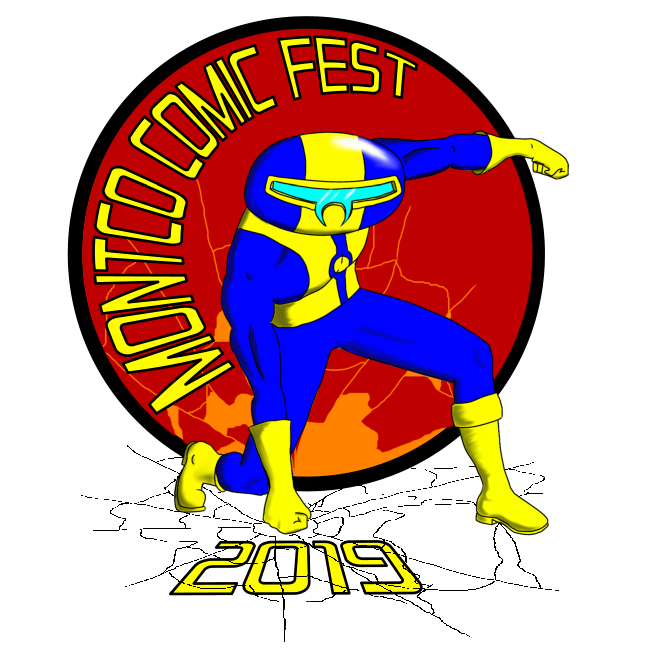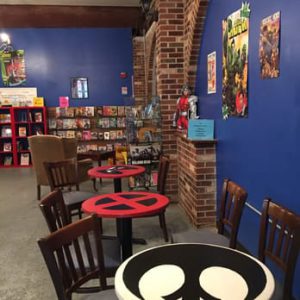 Amalgam Comics & Coffeehouse is a comic book store and coffee shop hybrid located in the Kensington section of North Philadelphia. Amalgam is a celebration of geek culture. A place for comic book fans, hardcore gamers, movie addicts, television connoisseurs, and zombie apocalypse survivalists to meet, and with their powers combined, change the world a little bit. We specialize in comics, toys & figurines, games, comic related magazines, apparel, coffee & espresso related beverages, and baked goods. A safe haven for all of geekdom!
Artist's Alley Q&A with Ariell Johnson, owner of Amalgam Comics & Coffeehouse
1) Did you go to the library as a child?
Yes, I did. Especially during summer break from school. My public library held a lot of special programming in the summer. It was so great!
2) Is there a fictional setting you would like to live in?
Well, I'm a huge X-men fan, so ideally I would like to live in a world full of super-powered people…though I'm still not sure what power I would want for myself.
3) Anything you would tell yourself in the past about your field of work?
I knew that opening a business would be a lot of hard work, I work 6 days a week, and on average about 16 hours a day. But I would tell my past self to remember to make time for self-care. You can only run at that speed for so long before you burn out. In order for the business to be healthy, the business owner has to be healthy, you can't care for the business while neglecting yourself. So whether it's just taking a day off, taking a dance or yoga class, or spending time with friends and family remember to make time for yourself too.
4) What does the future have in store for you?
Amalgam is in the middle of a renovation of our existing storefront. We are working on creating a permanent classroom space within our walls. This will enable us to host even more classes and events. The renovation is scheduled to be completed Spring 2019.