Conshohocken Free Library
301 Fayette Street
Conshohocken, PA. 19428
(610) 825-1656
---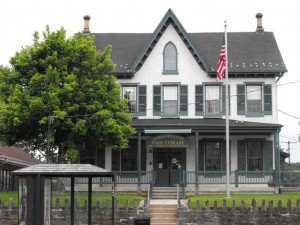 HOURS
Sunday ~ Closed
Monday ~ 12:00pm-9:00pm
Tuesday ~ 10:00am-5:00pm
Wednesday ~ 12:00pm-9:00pm
Thursday ~ 10:00am-5:00pm
Friday ~ 1:00pm-5:00pm
Saturday ~ 10:00am-2:00pm
Closed Dates
Lego Club returns to Conshohocken Library
Join us for building fun!  Tuesdays from 3:45pm to 4:30pm.
---
Kids' Book Club at Conshohocken Free Library
Kids Book Club for young readers, meets the second Wednesday read more...
---
Conshy Book Club: 3rd Wednesday of the month
All are welcome to join us for an interesting discussion of this month's book selection. read more...
---
MUSEUM PASSES at the Conshohocken Free Library
Did you know that you can borrow museum and attraction passes for free read more...
---
Sign up to receive the weekly
Wowbrary newsletter
about new additions to our collection and exciting events at the library.
---
---

ASTM has generously donated access to all of the standards they publish (over 12,000 standards operate globally)! Click the logo above to access these standards from within the library. These standards improve the lives of millions every day. Combined with ASTM's innovative business services, their standards enhance performance and help everyone have confidence in the things they buy and use – from the toy in a child's hand to the aircraft overhead. Working across borders, disciplines, and industries, ASTM harnesses the expertise of over 30,000 members to create consensus and improve performance in manufacturing and materials, products and processes, systems, and services. Understanding commercial needs and consumer priorities, ASTM touches every part of everyday life: helping our world work better.
---
To find the library, enter your address here:


Subscribe to our email newsletter
View our November newsletter
View our December newsletter
Email the Branch Manager