Reference Services

About

Contact

eResources

Genealogy

Recommended Reading

Recommended Online Resources
Experienced, knowledgeable professionals are available to meet your information needs. Reference librarians and staff can help you: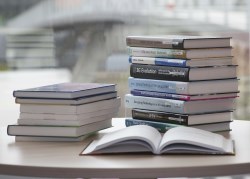 Locate information on a variety of topics.
Provide help to find and use reference and circulating books, magazines, newspapers, and other printed resources.
The Interlibrary Loan Department can provide extensive service for items not owned by our MCLINC libraries. Requests for these materials may be placed at the Reference Desk.
Instruct in the use of the online catalog, online research resources and other library equipment and technology.
Assist students with school and research projects.
Provide extensive resources for businesses and job seekers.
Advise teachers about available resources for class assignments. Teachers are encouraged to contact the Reference Department with school assignment alerts.
Refer patrons to organizations and agencies that may provide further assistance and information
Provide access to government publications and online government research resources through the Federal and State depository programs.
Recommend books and other materials for enjoyment or research.
Recommend online research resources.