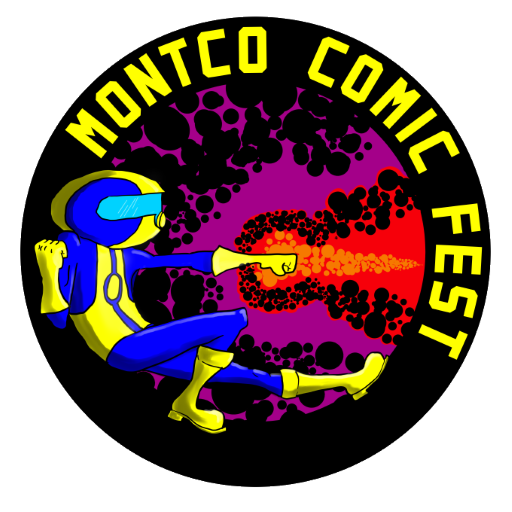 When and where will the Comic Fest take place?
The Comic Fest will take place on Saturday, April 30th, 2022, 10 am – 3 pm, at the Montgomery County Norristown Library. Within the library, there are several areas where activities will be held.
How much does entry cost?
This is a free event! There is no charge to attend, although there are artists and vendors who are selling merchandise.
What do you do at a convention?
There are lots of things to do at a convention. You can meet with artists and writers, check out the panels, dress up as your favorite characters, and more! For a full list of guests and activities that we will be having at the MontCo Comic Fest please check the schedule and the guest list on our website.
What artists and other guests will attend?
There are several artists, writers, cosplayers, and other great guests scheduled to come to the convention. For a complete list, (including bios), check out the section of this webpage titled "Guests".
Will I be able to buy anything?
Yes, the artists and vendors participating in the event will have merchandise for sale at their tables.
Will there be food available?
Food options will be available for purchase courtesy of Richie's Island Flava, located near the Swede St. entrance
Are there any panels or workshops going on at the Comic Con?
Yes! We will have panels going on throughout the whole day covering a variety of topics. There will also be workshops going on during the event. Some of them are for children and some are for adults. For more information please visit our schedule.
Is there a charge to attend a panel or workshop?
There is no charge for the panels or workshops and photo booth.
Do I need a library card?
No, you do not need a library card to attend the event. However, if you are interested in checking out a book from our newly expanded Graphic Novel collection you will need to have a library card from Montgomery County.
Will it impact my regular library usage?
This event will not impact your library usage much at all. It may be a little more crowded, and some of the areas will be used for activities, but other than that the library will function as normal.