This page shows the various content sections that are available on our website.
---
Marquee
Text only – A marquee section can be added to any page on the website. It will contain a scrolling announcement of your choice.
---
---
Promotion Slider
A Promotion Slider can be added to any page on the website. It displays links to posts via images that rotate repeatedly. Posts can be added to the homepage slider, but they must have titles that identify the location (library) where the event will be held.
---
Posts "Section"
A section which lists posts can be added to any page on the website. Posts are displayed by title and the entire post content, including an image. There is also an option to display the title and an excerpt with a read more link to the full post.
Preschool Story Time and Parachute Play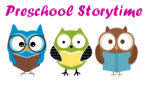 Preschool Story Time is every Thursday at 10:15 am! Every six weeks we switch between stories with parachute play, and story time with crafts and songs! Come spend your morning with Miss Lorraine reading stories, playing games, singing songs and doing crafts! For ages 2-5. Please call Wednesday before noon to register your child.
---
BABIES IN THE LIBRARY
Call on Monday after 12noon to register for storytime! read more...
---
MUSEUM PASSES AT THE LIBRARY
Did you know that you can borrow museum and attraction passes for free read more...
---
---
Monthly Events at a Glance
This link will automatically update every month and goes to EventKeeper, displaying a monthly calendar view of your events. The link is hardcoded to match with EventKeeper Keyword 1 (library) and Keyword 2(program category).

MC-NPL February 2018 events month at a glance.
---
RSS Event Feed
Configurable to a certain number of upcoming events. Shows EventKeeper event title and time of event. Clickable to full EventKeeper info.