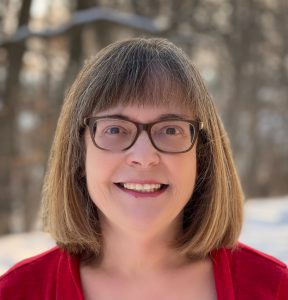 The Montgomery County-Norristown Public Library is pleased to announce the appointment of Karen J. DeAngelo as Executive Director and District Administrator effective March 1, 2021.
Ms. DeAngelo brings to our community three decades of professional experience with a proven track record in outreach to children and youth, and a deep understanding of Montgomery County's public libraries and their many stakeholders. Ms. DeAngelo earned a Master's degree in Library Science from The State University of New York at Albany. She held a variety of professional roles, including serving for ten years as Library Director at the Town of Ballston Community Library in New York State. For the past four years Ms. DeAngelo served as District Consultant Librarian for the Montgomery County Library District.
"I am delighted that the Board has entrusted me with this role," said Ms. DeAngelo, noting that journalist Katharine Graham once wrote "To love what you do and feel that it matters – how could anything be more fun?" Karen added, "I look forward to sharing that philosophy with everyone who lives and works in Norristown and with the public libraries in Montgomery County. People come to libraries to connect – to the past, the present, and the future, with each other, with their communities, and with the world. The Montgomery County-Norristown Public Library administration remains committed to our mission of being a gateway to lifelong learning."
The Board of Directors, staff, and volunteers at MC-NPL are eager to continue their community service under Karen J. DeAngelo's leadership. Please welcome Karen!