Not Your Typical Fairytale Scavenger Hunt
< back to list of Scavenger Hunts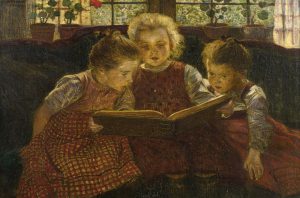 Welcome to the Not Your Typical Fairytale Scavenger Hunt!
Here is what you need to do to enter:
Use the Montgomery County-Norristown Public Library's Online Resources to find the answers!
Take a screen shot or photo showing the answer in an MC-NPL digital resource and E-mailing the image to jhoey@mclinc.org
You will find our databases on our web site: www.mc-npl.org under eResources. The person who gets the most answers right will be awarded two raffle tickets towards a 23&Me Ancestry DNA kit which will be awarded on September 1st, 2020.  Have fun and Good Luck!
In the One Thousand and One Arabian Nights tale: The Talking Bird, the Singing Tree, and The Golden Water, what three wishes did the sisters make that the Emperor of Persia overheard?
In the tale, Prince Ivan and the Frog Princess, what did the princess frog catch that won Prince Ivan's hand in marriage?
In the Roman fairytale Cupid and Psyche, what tasks did Psyche have to complete in order to see Cupid again?
In King Thrushbeard, why did the princess have to marry the beggar and what was the beggar's true identity?
Read the story Fiona's Luck and tell us how Fiona returns luck to Ireland.