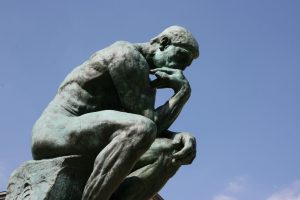 To all the thinkers out there…
Build tolerance and understanding by conversing with your neighbors.  At this monthly discussion group we do not seek to persuade, but to listen and learn. Topics are chosen by the group and include questions such as:
As science gets closer to this goal, would you want to be immortal?
Can kindness and cruelty exist side by side in the same person?
Is ambition a virtue or a vice?
What should take priority – the common good or individual freedom?
All are welcome, but respect is paramount. There is no formal registration, just drop in and out as your schedule allows. Questions? Email Jeanne at JCove@mclinc.org.
Meets 1-3pm on the 2nd Thursday of every month starting October 12, 2023 at the main library in Norristown.