< back to Recommended Online Resources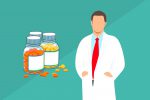 AARP
http://www.aarp.org/health
A not for profit site that enables users to obtain information on healthcare.
Web MD
http://www.webmd.com
Web md offers support and information on health to help users better manage their health needs.
Kids Health
http://kidshealth.org
Kids Health offers information on the health, behavior and development of children from birth to the teen years.
Healthy Children
http://www.healthychildren.org
Healthy Children is backed by the American Academy of Pediatricians and provides information for infants to young adults.
Mayo Clinic
http://www.mayoclinic.org
Physicians and researchers from the mayo Clinic offer their knowledge of the healthcare field to users.
American Cancer Society
http://www.cancer.org
The American Cancer Society offers information and support for cancer sufferers and their families.
American Red Cross
http://www.redcross.org
A charitable organization that offers information on how to prevent and alleviate human suffering.
John Hopkins Hospital
http://www.hopkinsmedicine.org/the_johns_hopkins_hospital
The John Hopkins web site offers information on John Hopkins Hospital and access to research, physicians, and education on healthcare issues.
National Institute of Health
http://www.nih.gov
The national Institute of Health is a government web site that offers the latest information and research on health issues.
Health and Human Services
http://www.hhs.gov
Health and Human Services is a government web site that provides information and access to high quality healthcare.
Medline Plus
http://www.nlm.nih.gov/medlineplus
Medline Plus is part of the National Institute of Health's web site and provides information to users about diseases, conditions, healthcare, and wellness issues in user friendly language.
Medicine Net
http://www.medicinenet.com/script/main/hp.asp
Medicine Net is owned and operated by Web MD and provides user-friendly medical information and is backed by a team of healthcare professionals.
Health Line
http://www.healthline.com
Health Line offers user's objective, trustworthy and accurate health information.
Centers for Disease Control and Prevention aka CDC
http://www.cdc.gov
The CDC is a government backed web site that conducts scientific research and provides health information that protects our nation against health threats and responds to them.
American Medical Association aka AMA
http://ama-assn.org
Produced by the American Medical Association, this web site provides information on medical resources, physicians, and healthcare information.