Swede Street Lobby Book Sale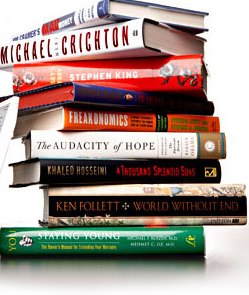 Due to the COVID-19 pandemic, the Book Sale has been suspended.
Come on in! Our Book Sale is always open. Browse through a wide selection of used and gently read items.
Paperback Rack – 25¢
Hardbacks – 50¢
CDs & DVDs – 50¢
Magazines – 10¢
Look for fun "theme" sales featured throughout the year like the "Spooky Scary Supernatural Sale" in October or our "Holiday Book Sale" in December offering books suitable for gift- giving.
You'll also find a display of like new hardbacks, including many bestsellers, near the Circulation desk for $1.
Indulge your passion for reading and support the library too!