Every second and fourth Wednesday of the month at 1 PM, we present our free movie showing, Mary's Matinee. All films are newly released movies and air in the MC-NPL Community Room! This page updates every month with new showings.
In March 2023: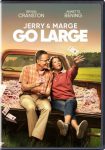 Wednesday, April 12 at 1 PM – "Jerry and Marge go Large"
A retiree discovers a mathematical loophole in the Massachusetts lottery and go on an exciting multi-million dollar winning spree to revive their small Michigan town.
Starring: Annette Bening, Bryan Cranston, Rainn Wilson, and Larry Wilmore | Rated: PG-13 | Length: 96 minutes | Genre: Comedy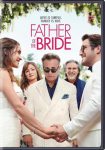 Wednesday, April 26 at 12:30 PM – "Father of the Bride"
A father comes to grips with his daughter's upcoming wedding through the prism of multiple relationships within a big, sprawling Cuban-American family.
Starring: Andy Garcia, Gloria Estefan, Adria Arjona| Rated: PG-13 | Length: 117 minutes | Genre: Comedy/Romance