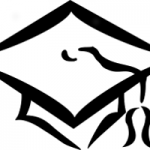 Saturday, March 29 at 10:15 am.
Need help figuring out how to pay for college?  Don't go through the financial aid process in the dark!  Attend this program and get answers to your questions!
Do you have questions about the Federal Financial Aid Process?
· How do I apply for financial aid?
· What type of financial aid is available?
· What is the difference between Grants and Loans?
· Request a PIN number.
· Start/finish your FASFA
· What does "Estimated Family Contribution" (EFC) mean?
· Why is May 1st an important date?
 WHO should attend?
Parents/Guardians who have a child graduating in 2014
Students who are graduating in 2014
Students interested in transferring colleges in 2014
Attend a financial aid presentation, question/answer about the process and learn how to complete your FASFA.
Presented by Allen Linnell – Mr. Linnell has 11 years of college admissions financial aid experience with 4  colleges and wrote the enrollment and financial strategies for over 30 colleges.
Registration requested.  Call 610-287-8360.