In 2023, we adopted a logo with a stylized image of a honeycomb in the colors burgundy and yellow. This image reflects our deep connection to both Norristown and Montgomery County, Pennsylvania, and the role our library plays in our communities: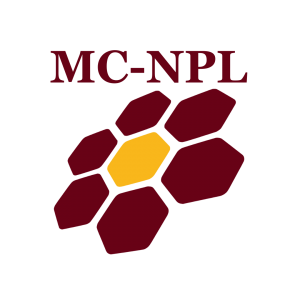 The colors burgundy and yellow are from Montgomery County's official crest. The represent or role as the Montgomery County library.
The honeycomb motif is inspired by Norristown's municipal seal, which features a beehive and the motto, Fervet Opus, which we translate loosely as "busy as a bee!"
The outer cells of the comb represent our four branches, our bookmobile service, and the Main Library in Norristown.
The yellow cell in the center stands for the unity of all the parts of our organization.
A library is like a honeycomb: it is a trove of treasures, a hub of activity, and a source of joy.
Join our hive, comb our shelves; whatever you do, make a beeline to the library!
The Montgomery County-Norristown Public Library is connected to the world, committed to the community, and inclusive of all.