Our state award-winning Friends organization, founded in 1975, sponsors cultural bus trips, public events for children and adults at Montgomery County-Norristown Public Library, and gives funds for equipment and additions to the library's collection.
Friends participates in programs of the Pennsylvania Citizens for Better Libraries (P.C.B.L.) and Friends of Libraries, U.S.A. (FOLUSA)
The purpose of this organization shall be to maintain an association of persons interested in books and libraries, to focus public attention on library services, facilities and needs, and to stimulate gifts, desirable collections, endowments and bequests.
Benefits
Benefits of membership include free admission to Friends' programs presented at the library and reduced rates for trips organized by the Friends.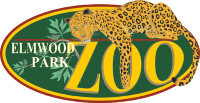 Another benefit to membership is access to the library's Elmwood Park Zoo pass. The pass gives 2 adults and up to 6 children free admission to the zoo. The pass is checked out from the library, just like you would check out a book. It can be checked out for up to 3 days. Click here to check its availability.
New Members Are Welcome
To become a member, you can download a printable application form or pick up an envelope on the rack in the lobby of the library.
For questions and/or information, send an email to montcolibfriends@gmail.com.