Join us online for our annual Summer Reading Program and win chances for prizes. With 2021's theme being "Tails and Tales", the focus is on animals and storytelling. Pounce on your reading goals by registering online through Beanstack, an online reading log app!
Saturday June 12th to Saturday August 14th
MC-NPL and the branches proudly present summer reading challenges and events for all age groups!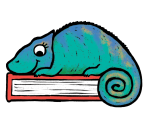 For infants, toddlers, and all children up to age 12, there are wonderful programs with the theme's animalistic twist: tigerific Storytimes, new livestreams, crafts-to-go, STEM exploration activities, and cooking tutorials. Your child could win their ride through their own safari with a brand new bicycle! Subscribe to our children's e-newsletter to get up-to-date information.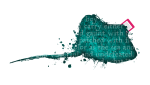 For our teens, ages 12 – 18, MC-NPL is keeping it as cool as a polar bear with new DIY projects and online events. Also, from our very own local artist, Keville Bowen, learn about Japanese culture and the way it is reflected in anime.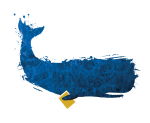 For adults, summer reading will be in full swing come June 12th. Beat the heat by winning nifty gift cards to cool cinemas, local restaurants, and in-home and online shopping sprees.

This summer, sign up on our Beanstack to log your reading! The Main Library's Beanstack online portal goes live on June 12th. All ages invited to participate. Read any book to join in. Take advantage of the library's online resources which include eBooks and downloadable audio books. Earn a chance to win a Mystery Raffle Prize with each badge you complete!
Earn badges for reading! Every 5 days you read will unlock a badge.
Earn badges for completing activities!
Earn badges for writing reviews!
Beginning June 12th, register and log your progress online or download the Beanstack app for IOS or Android. Not interested in going online? Paper logs are available at the main library's front desk, reference desk and children's desk! The paper logs count for reading badges and review badges only. One paper log per person, please.
The Conshohocken, Perkiomen Valley, Royersford, and Upper Perkiomen Valley branches will offer their own special prizes and unique programs. Check their websites for more details.
Welcome to Summer @ MC-NPL!