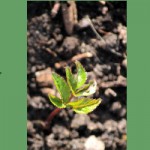 Time: 6:30pm-7:30pm
Date: Tuesday, September 23rd, 2014
Place: Montgomery County-Norristown Public Library
1001 Powell Street
Norristown PA 19401
Join Master Gardener Kathy Klein for a fun, fast-paced, and interactive hour sharing gardening tips and tricks. All gardeners have shortcuts to share! Join us and gather tips for recycling in your garden.
Photograph by Maare Liiv