Hey there, my name is Elena and I'm here to invite you all to join a Teen Advisory Board for the Norristown Public Library.
A Teen Advisory Board (TAB) is a group of teens aged 12-18 who work together with library staff to create, enhance, and improve upon Young Adult programs and activities. As a member of the board, you have the opportunity to display creativity, form leadership skills, and help serve your community. You also have the chance to put together programs that you have a personal interest in, such as chess or anime/manga club.
Some other ideas for things a TAB might decide to put together could be a Comic Convention, movie night, gaming tournament, writing club, or even an open mic night. It's up to you to decide what types of programs are the best fit for you and your peers. I'm counting on you to bring your ideas to the table and put your heart into your programs. I'll be there to help out, too!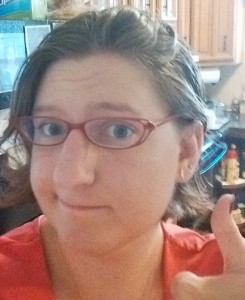 Look for me at our weekly programs: Game Night on Tuesdays and Fridays at 4pm, as well as Homework Help on Thursdays at 5pm. Or, if you can't make it, leave a comment on this blog so I know you're interested.
I hope to hear from you, and maybe even see some new faces!