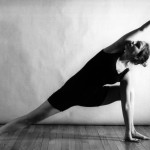 This class incorporates breath work and postures designed to open, stretch, and strengthen the body.
This is a great class for those who are new to yoga. All you need is a towel or yoga mat to get started!
Students may feel stronger, more grounded, and more relaxed after this class.

Every Monday, Wednesday and Friday
From 10 to 11a.m.
April 7 thru May 2
(No class on Friday April 18)
Donations are suggested (Proceeds benefit library programs)
Instructed by Julie Fracchia and Maria Cipollini
Certified Yoga Teachers
Registration is required. For information or to register call (610)278-5100 x 0