Every second and fourth Wednesday of the month at 1 PM, we present our free movie showing, Mary's Matinee. All films are newly released movies and air in the MC-NPL Community Room! This page updates every month with new showings.
In June 2023: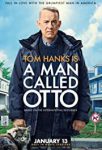 "A Man Called Otto" – Wednesday, June 14 at 1 PM
Delightful comedy drama featuring Tom Hanks as Otto.
Starring: Tom Hanks, Mariana Treviňo, Rachel Keller | Rated: PG-13 | Length: 126 minutes | Genre: Comedy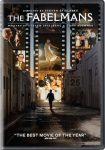 "The Fablemans" – Wednesday, June 28 at 1 PM
Steven Spielberg's brilliant semi autobiography.
Starring: Michelle Williams, Paul Dano, Seth Rogan | Rated: PG-13 | Length: 151 minutes | Genre: Drama