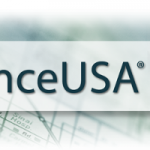 ReferenceUSA is a reference and research tool for job seekers, students, small business owners/entrepreneurs, and researchers. Five free webcasts are offered which explain ways to gain a deeper understanding of how to be effective and efficient when using the resource.
Search Essentials lays down a good foundation. Big Data –Mapping & Data Visualization, and Consumer & Lifestyle Research will enhance your search experience. Start, Manage & Grow Your Business, and Uncover the Hidden Jobs Market target specific areas of interest.
To register for any of these webcasts, choose a link above, select a time zone, then a session date and complete the form; you will then receive meeting coordinates and confirmation
Attendees will need an internet connection and a phone line to participate.